On Friday, September 21, six tornadoes tore through the Ottawa-Gatineau region bringing winds of more than 220 kilometers per hour. They left a trail of severe damage destroying homes, businesses and causing blackouts in nearly 450,000 properties.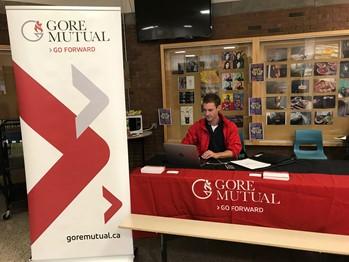 We responded quickly to the disaster and were one of the first insurers on the scene. The day after the tornadoes, our ClaimCare Mobile Response Team was on the ground working with restoration contractors from our Certified ClaimCare Network to help customers who had been impacted. We also had employees spend several days at the Resiliency Centre at West Carleton Secondary School to meet with policyholders, answer any questions about coverage they had and get their claims started.
We know how stressful claims can be – especially during catastrophic weather events – and our ClaimCare team truly cares about the outcomes they create for our customers. After the tornadoes hit, several of our ClaimCare Advisors volunteered to come in on the weekend to take phone calls, and throughout the week following the storm it was "all hands on deck" with everyone working hard to ensure every policyholder that submitted a claim received a call by the end of that business day.
Helping people in their time of need is the reason we're here, and we make certain that every single customer gets a call back the day they submit a claim during major weather events.
"Our response for catastrophic events is to do whatever is needed in order to give our insureds a call the same day that they report a claim," said Neil Weir, our Vice President of Claims. "It's important for us to fulfill that commitment to our customers. As a mutual company, we believe in doing the right thing. We're not here to maximize quarterly profits and give returns to shareholders. We exist to help people when bad things happen to them."